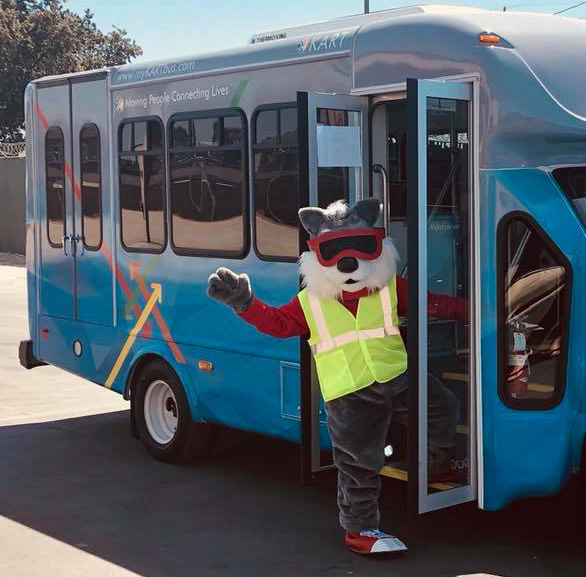 The KART Flex Route is designed to pick up or drop off at a designated KART bus stop only. All trips on the Flex Route will require the user to schedule a reservation; they can be made up to 7 days in advance, but need to be made at least 30 minutes prior.
Call 559-584-0101 for more details about the Flex.
Hours of Operation:
Lemoore Daytime Flex Hours
7:30 am to 5:30 pm Monday-Friday
*See the stops available for use below.
Flex Route Service Area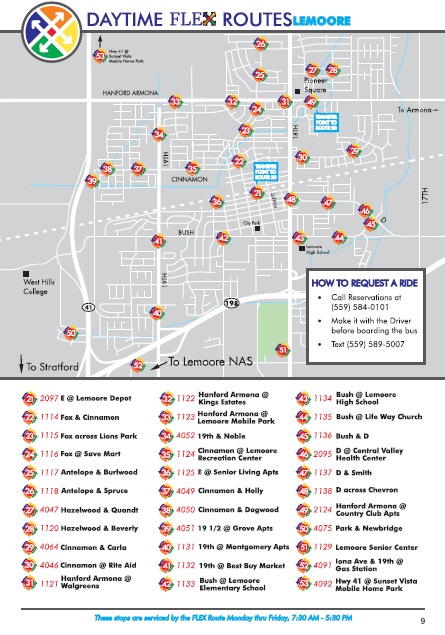 How to Request a Ride
Call Dispatch at (559) 584-0101
Text your Reservation (559) 589-5007

Be sure to include the following information in the Text Message: First, Last Name; Requested time of pick up; Pickup Location and Drop off location and someone will respond with a reservation time.

Make it with the Driver before boarding the bus at the terminal. See the information window for more details.
The cost for the Flex route is $1.25. If you are transferring to the Flex Route from a fixed route to complete your trip, you may use your transfer ticket.
General Information
Please have exact fare; no change will be given at the time of travel.
Reservations can be taken in advance.